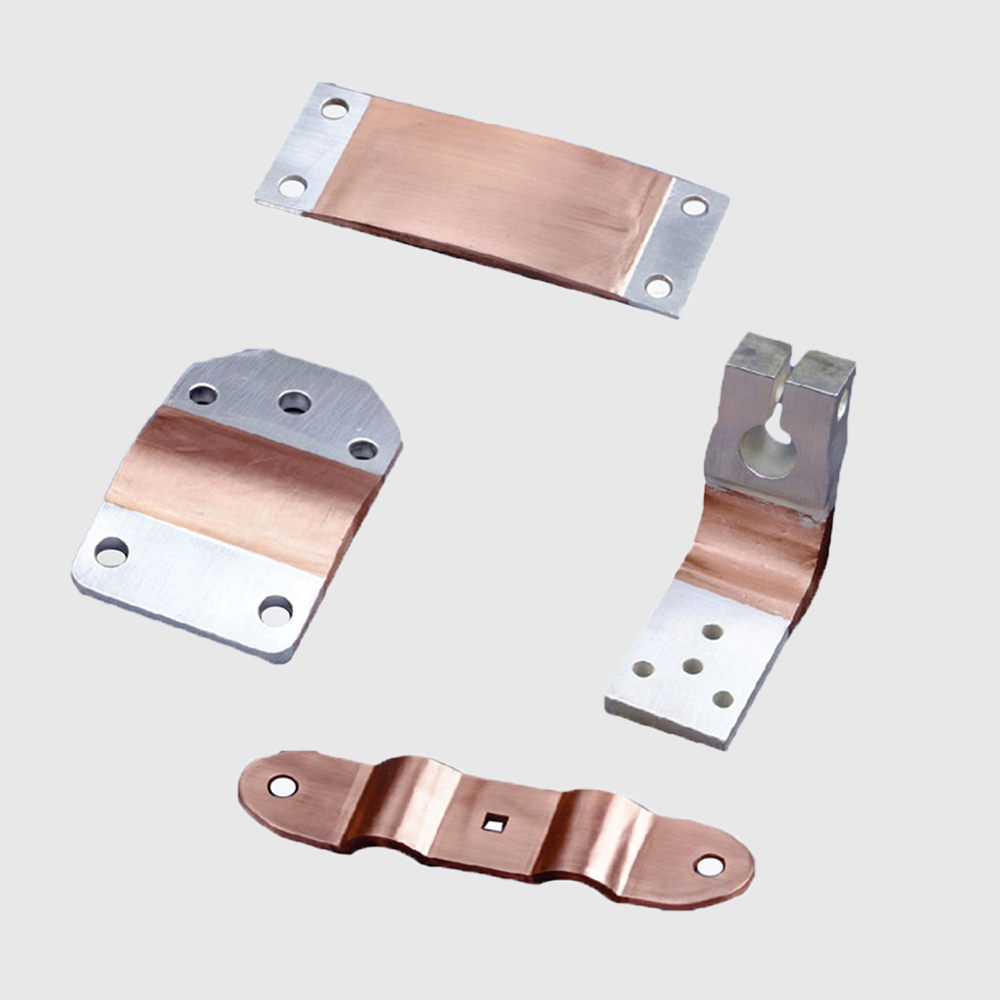 COPPER LAMINATED FLEXIBLES
Copper laminated flexible jumpers are manufactured by stacking high conductivity, electrolytic grade copper foils and then pressure welded. The process is designed in such a way that it enhances the current carrying capacity with almost nil, millivolt drop across the connector. Copper jumpers carry the same current as that of Busbars as they have a constant cross section over the whole length giving a nil millivolt drop.
It is also possible to drill, saw, braze, mill & weld the contact areas without any problem. These types of flexible connectors are used as flexible expansion joints in order to connect bus bars in various industries.
Flexible Copper Laminate jumper is individually designed and manufactured keeping in view the user's requirement and application. We also offer jumpers with contact area electro tinned or silver plated to give perfect contact.
Application / Industries :
Transformers, Switchgears, Power Plants, Electric Locomotives, Furnaces, Chemical Plants, Electricity Boards & all current carrying equipment manufacturing Industries
Do you have a question or a comment?